Sue Ann Baker
Sue Ann Baker is a dynamic communicator with an incredible story. As one of the first five female Secret Service agents, she was a pioneer in federal law enforcement. From protecting world leaders and their wives to protecting presidential candidates on the campaign trail to arresting counterfeiters and check forgers, Sue Ann is used to pushing her comfort zone.
In 1968, with a degree from Ohio University under her belt and all her worldly belongings in a trailer, she set off for Washington, DC to start her career as a … what? Sue Ann had no life plan and was just happy to find work, finally embracing the exciting world of law enforcement as a DC cop earning $8000 a year. In her book Behind the Shades, she describes her journey from cop to agent in the elite US Secret Service.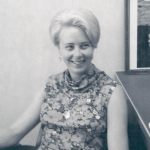 As the first "girl agent" transferred out of DC, she drove across country in her red Datsun 240Z to LA in 1973. A year later, she made the difficult decision to leave the Secret Service and become a private investigator.
By 1977, she'd met her husband and moved to the carnival paradise of St. Thomas, USVI. They were clueless as to how to sail a boat when they bought a forty foot Mariner ketch, Love Song. In 1979, after experiencing two hurricanes in ten days, they stopped cruising and settled back in St. Thomas, opening a security company to investigate boat thefts and sinkings for Lloyds of London.
By 1984 Sue Ann had enough of paradise, heat, and humidity. Driving across country again (this time in a red three quarter ton truck) they moved to Oregon and bought twenty-two acres on a mountain top, building the house of their dreams. Of course neither of them had ever built a house. Drawing up plans on a napkin, hiring a framer, and navigating the thousand choices that must be made as general contractors, they finally moved in.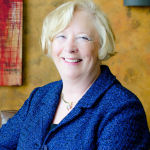 Shifting careers, Sue Ann worked as an advertising sales manager for a local newspaper for five years. She finally figured out what she wanted to do when she grew up when she became a financial advisor, helping people for twenty-one years, before retirement in 2013.
Sue Ann is uniquely qualified to share her story of overcoming fear and building confidence to become the alpha woman she was born to be.