An open letter to Britain's royal baby,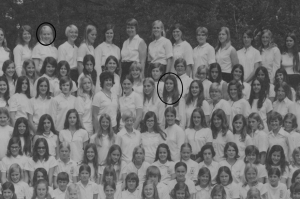 Welcome to the world Royal Highness Princess Charlotte Elizabeth Diana. May your life be filed with love, meaning, joy and adventure. You will be protected by the best of Britain's Royalty Protection Branch. When you travel to the United States, the Secret Service will join in keeping you out of harm's way. And if you're lucky, you may enjoy the anonymity of one day attending a girls' camp in Pennsylvania's Pocono Mountains such as Princess Caroline of Monaco did when she was fourteen. As one of the first female US Secret Service agents, I was assigned to protect her. I worked undercover and diligently allowed her the space to have fun, as I assumed the responsibility for keeping her safe from kidnappers.
So Princess Charlotte, be safe, be healthy, and may you continue to be a joy to your parents that you are now.